Sanford Alderfer Real Estate Continues Fifty Seven Year Legacy of Real Estate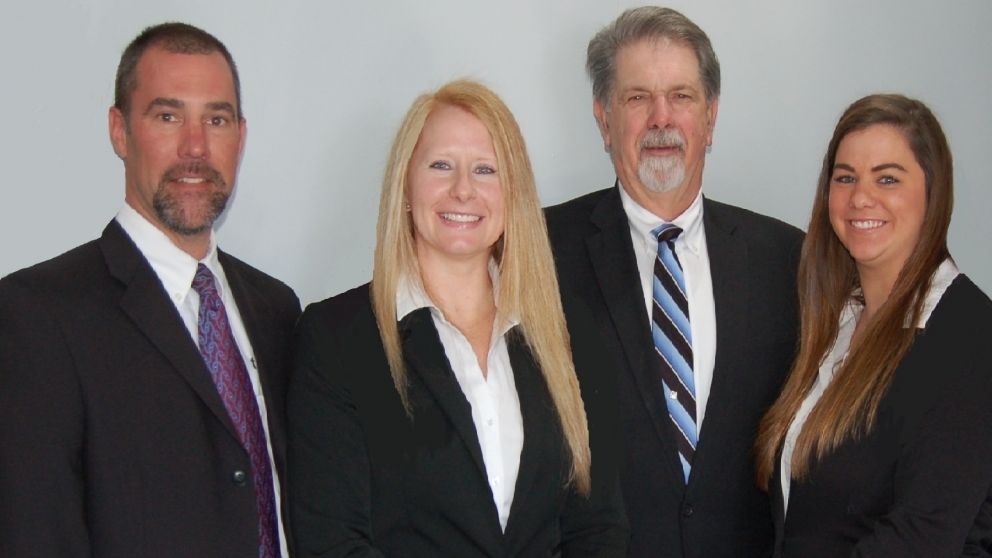 Sanford Alderfer Inc. Realtors and Auctioneers continue their fifty-seven year legacy of providing professional real estate services to southeastern PA and the greater mid-Atlantic region. Their services include both conventional sales and the auction methods of marketing for all types of real estate and commercial assets. The Sanford Alderfer Real Estate (SARE) professionals are diverse, serving retail home buyers and sellers, lenders, estates, and attorneys as well as business and commercial liquidations. January 1960 Sanford A. Alderfer sold his first piece of real estate at auction and that tradition continues through today. Sanford L. Alderfer (Sandy), President and CEO of Sanford Alderfer Real Estate is looking forward to assisting the 3rd generation to grow the tradition that was started on Main Street Harleysville years ago of "People Serving People".
Alongside Sandy are team members Lon Clemmer, Ryan Godshall, Saralyn Alderfer-Nyce and Michelle Hunsberger. Lon Clemmer has been with Sanford Alderfer Companies for nearly 30 years and is now focused on selling real estate at auction and commercial liquidations. He is a licensed auctioneer and real estate agent as well as a personal property appraiser and Certified Estate Specialist. Additional, Lon has just received his AARE (Accredited Auctioneer of Real Estate). Ryan Godshall, Realtor, has been a licensed Real Estate agent since 2005, specializing in conventional sales and buyer representation. Ryan has sold and assisted in the sales of hundreds of residential, commercial and farm land properties. Saralyn Alderfer-Nyce supports both marketing methods as operations coordinator and is responsible for the marketing, operations and publics relations. SARE is excited to announce the newest addition to their team welcoming Michelle Hunsberger. Michelle has previous experience working in the Alderfer family business and comes with three years of experience in the insurance industry. She joins the team as a licensed real estate sales associate and will also be focusing on business development.
The tapestry and mission of Sanford Alderfer Real Estate is to be active in their national and local professional associations, as well as their community organizations. They continue to follow their mission "To ethically and creatively guide people through the maze of property in transition".
Earlier this year Sandy passed ownership of the Alderfer Auction Center located at 501 Fairgrounds Road Hatfield to Sherry S. Russell of Russell Ventures Group, LLC, who is committed to carrying on the Alderfer legacy and staying a strong force in the personal property segment of the auction industry. Sandy and Sherry are committed to a close working relationship between the two organizations.
The Sanford Alderfer Real Estate office is located at 672 Main St., Suite C, Harleysville, PA. For more information visit the office or online at www.AlderferRealEstate.com or call 215-723-1171.
---